Visitors to the Thaddaeus Ropac Gallery in London are normally intent on buying art. But for 24 hours this weekend it's open for the issue of Swiss passports – at a bargain price. The issuing authority isn't the Swiss government but American artist Tom Sachs.
Tom Sachs has previously set up his temporary installation Swiss Passport Office in Brooklyn and San Francisco.
On offer (in a batch of 3000) are apparently convincing facsimiles of a Swiss passport, which Sachs describes as "one of the most desirable travel documents ever".
People who turn up at the gallery in Mayfair first have to lodge 20 euros with the receptionist and have their photograph taken before filling in an application form. No sterling currency will be accepted. Eventually applicants are ushered into an office to be quizzed by one of four officials seated at desks.
Some of the information required is standard. But questions such as "Have you ever supported evil?", "How many sexual partners have you had in the last year?" and "How many of its Instagram followers has the BBC bought?" go beyond the usual.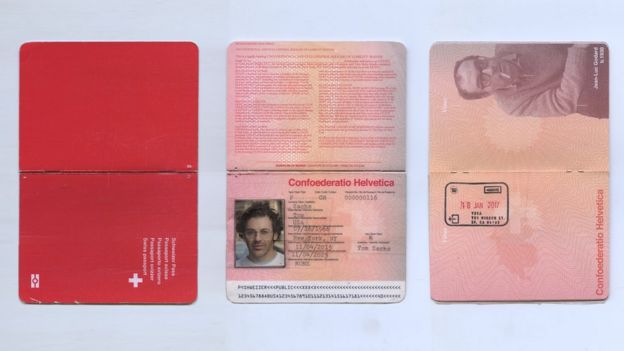 Sachs, who's 52 and from New York, says he doesn't believe in the concept of borders. "But like money it's an illusion we all live and die by. So a passport is a symbol of that – and of course the right passport can be hugely beneficial to the holder.
"I would claim that the passports we're issuing in London are the real thing – it's just not authorised by the Swiss government but by my studio. It might not work to get you through Heathrow Airport but it might still work other places. My 14 year-old nephew used it to get his first tattoo."
Though initially convincing, the wording inside the passport might tip off even the least attentive immigration officer. One image is labelled "280 truckloads of Nazi gold laundered through Switzerland – estimated $7 billion net worth".
But there are other passports in demand around the world. So did Sachs consider manufacturing US passports?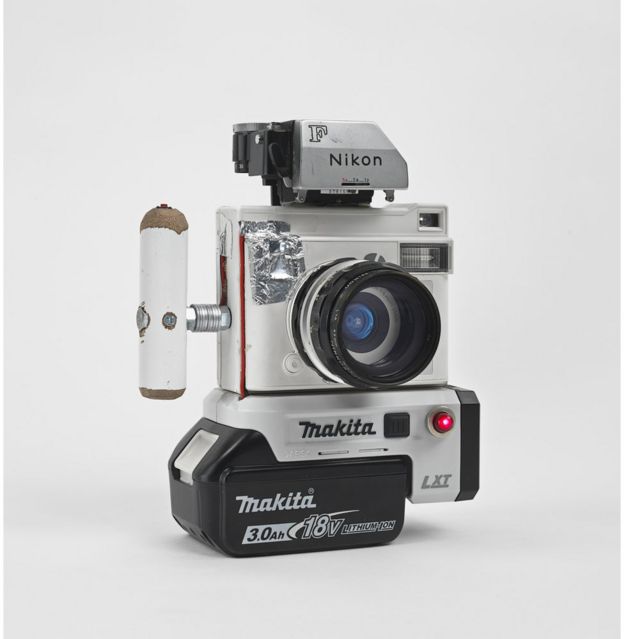 "For parts of my family it was always the Swiss passport that got you out of Nazi Germany. It's the Swiss passport that allows you to avoid taxes all over the world.
"It's the passport that represents the most elite culture in the world that's also the most polyglot culture. It's the golden ticket so that was why it was the right document for our art installation."
In part, Sachs is in London for the annual Frieze Art Fair. "But also because you're six months from Brexit I thought there'd be a real pertinence and even poignancy.
"Or look at what's going on in the US with the Mexican wall or look at Syria. There are refugee issues around the world. But at the moment there's nowhere better than London to be talking about matters of immigration and national identity."
The passport Sachs carries is the dark blue of America, not the red of Switzerland. So is he considering changing that? He thinks for a moment. "Not at this time."
The Swiss Passport Office is open for business at the Thaddaeus Ropac Gallery in central London only until 6pm Saturday 6 October. It's then open for viewing but will not issue travel documents. Even for people with euros.